Third Wednesday accepts submissions of poetry and prose only through our Submittable account. We never charge submission or reading fees (except for contests) and registration at Submittable is free. To get an idea of what we publish, consider buying an issue or read a few samples from past issues at the link at left.
For submissions of visual arts, see the instructions at the "Submissions" link in the menu on the left.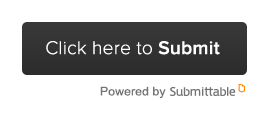 Third Wednesday is a finely produced print journal that provides a quarterly outlet for both experienced and new writers and artists whose work deserves to be in print, publishing writers, poets and visual artists from all over the world.
Artwork featured in the
Spring Issue
"Abandoned Ship"
Photograph by Jennifer Lothrigel
Our poem of the week is a preview of the Summer issue of 3rd Wednesday. Our featured poet, Lauren Tivey, sent a courageous group of poems, all set in Morocco. They begin with -
"Arriving Tangier"
Announcing
The George Dila Memorial Flash Fiction Contest
Judged by Phillip Sterling
Click For Details